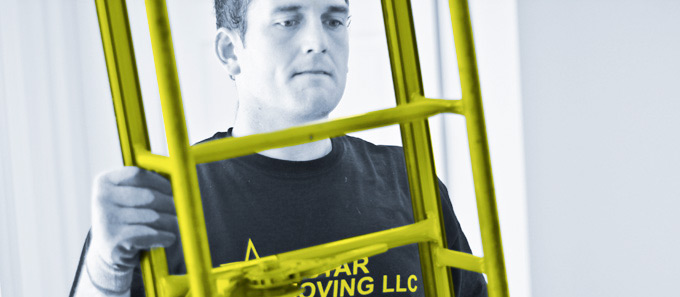 Immediately after deciding to move. If you don't have an exact move date, you can still call around and get estimates and/or quotes. This way you can at least decide which company you want to hire. If you do have a move date, it is very necessary to hire the company immediately once you've selected your mover. This guarantees you a spot in their sometimes full schedule. Most of our clients book their moves a week or two in advance (However, we are open to emergency moves being same or next day). The more prepared client will book us a month in advance or longer.
We reserve flat quote pricing for small deliveries and/or long distance moving. This allows customers to receive a competitive market rate with no surprise costs at the end of their move. If we provide you with a contracted flat rate, you will pay no more than that cost, GUARANTEED. About 98% of our customers who move long distance receive an in-home evaluation before receiving a quote. Estimates are reserved for our in-town moving clients. These moves are generally assessed over the phone or in the home. A representative from All-Star will provide a general cost of services based on the amount of men and the amount of time required to safely move your belongings from your old home to your new home.
There are many factors that determine how long your move takes. Size of home and actual amount of items to be moved are the main factors. High rise buildings, stairs, elevators, apartments with long distances from unit to truck, extreme weather, long distance of travel, etc. are all "negative" factors that increase the time it takes to complete your move. Things that could "positively" affect the length of your move could be making sure you are fully packed on move day, having furniture disassembled before move day, having items closer to the front door in your home, or having items ready in your garage. These are not necessary tasks for customers, but they do allow for faster moves.
The only "license" required for moving companies in Missouri is the same license issued to any other business in Missouri, a license to legally conduct business in the state. However, there are permits and registrations required by State AND Federal authorities to legal transport Household Goods. All-Star Moving has acquired all necessary DOT filings to legally transport your Household Good items.
Yes, we carry different, multiple insurance policies for every aspect of our business. We carry general liability insurance to cover your belongings and any home or property we enter as well, vehicle insurance on ALL of our trucks, and cargo insurance that covers your belongings during transport. The same government agencies involved in Transportation authorities, require a full submission of insurance information of our company before granting us Household Goods transportation authority. For up-to-date policy information, call our office for details.
We allow our customers to pay many ways for their move. We accept cash, check in written or printed form, any major credit card, money orders, bank transfers, etc.. (Some forms of payment may require secondary credentials such as state ID and/or credit card)
We strive to perform flawless moves for all of our customers. However, in the unlikely event that we damage your home or your belongings, we make sure that we arrange to solve the matter as quickly as possible. We follow state and federal guidelines to fulfill our obligations to our customers. We do also offer a 3rd party insurance coverage option which gives our clients the ability to fully protect any and all of their more prized possessions.