Piano Moving: All-Star Moving has performed hundreds of piano moves. We have experience moving pianos of all types and sizes. We stock the necessary, heavy-duty equipment to safely move your piano to its new home. We even have equipment that allows us to efficiently move your piano up and down stairs to ensure the safety of our crews and your piano.
---
Hot Tub Moving: Hot tubs can be a nightmare to move if you don't have the necessary experience or equipment. Having moved many hot tubs or spas before, we keep in mind the inner workings and structural integrity of the unit during the entire moving process. Hot tubs are meant to relieve stress. Let us move yours to ensure a stress-free relocation. 
---
Billiard/Pool Table Moving: Don't let just anyone move your billiard table for you. There is A LOT involved with disassembling and reassembling your table. We always breakdown your table to its main components for safe moving then reassemble it using certified methods, materials, and equipment to ensure that you will have a perfectly level playing surface for years to come. 
---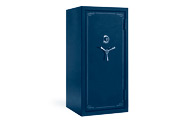 Gun Safe Moving: Moving gun safes or any large, dense lockers is VERY dangerous. Heavier safes weigh 800lbs., or MORE! Make sure you hire experienced professionals when moving items such as these. We practice very safe and proven methods for moving these monstrous pieces. As with pianos, we have equipment and techniques that allow us to safely move heavy items like gun safes up or down stairs. 
---