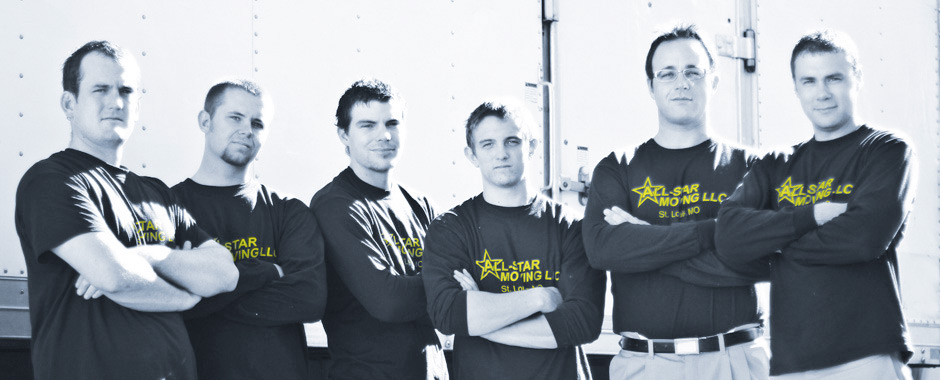 A
ll-Star Moving was founded in October of 2007 on core values of high customer satisfaction, attention to detail, and cost effectiveness. While never forgetting these values, we have grown into a business that is quickly becoming well-known in the Greater St. Louis area for top-notch moving & packing services. All-Star Moving LLC meets and exceeds all insurance requirements put in place by government agencies to cover our clients belongings/properties, our equipment, and business operations at all times*. Having completed over $1 million in gross sales within our first 5 years of service and over a half million in sales in our 6th year alone, we know what it takes to complete your move on-time, stress-free, and within your budget.
---
During our years of service, we have completed contracts for national and regional retail businesses such as Sears and American TV & Furniture. On top of our already extensive knowledge of residential moving, we were trained in the details of moving and installing some of the most name brand household belongings in the country. At Sears, we delivered name brand appliances and exercise equipment at a very high volume rate.
We carry our knowledge we gained of appliance moving and installation there with us on all of our residential moves. Also, at American, not only did we deliver and install appliances, but we also delivered and assembled all types of household furniture out-of-the-box. Having done this, we gained very important skills on how to disassemble and reassemble furniture the right way, every time. During our contracts with both companies, we achieved and remained within the top 95th percentile of customer satisfaction.
Our experience and professionalism is felt by ALL of our customers on ALL of our moves. From our friendly and informative office staff to our professional and uniformed moving crews, you'll be glad you chose All-Star to move you and your family. Give us a call today and see what you have been missing on your past moves.
*Certificate of Insurance always available upon request